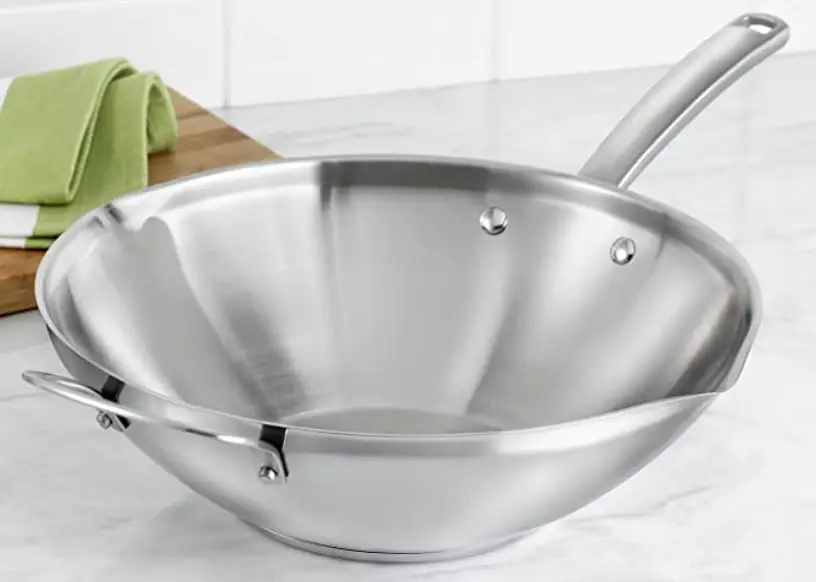 Stainless steel utensils are worldwide famous because of the nature of their metal. The dominance of this metal is clearly visible in most of the kitchens. Stainless steel pans and pots are better than utensils of any other material because stainless steel is lighter than many other materials, it is non-reactive in nature, it has a high tolerance for heat, chemicals, etc. and it is durable as well. 
Can you put stainless steel pans and pots in the oven?
The brief answer to this question is yes. You can easily put your stainless steel pans and pots in the oven because this material is nonreactive in nature and doesn't get affected while getting in touch with food. It also has a high tolerance for heat and temperature in the oven. Stainless steel pans and pots are easy to maintain and very long-lasting as well. 
How to know if your stainless steel pan/pot is oven-safe?
You need to check few things about your stainless steel pan or pot in order to know whether it is oven safe or not. 
Food grade: there are different grades of stainless steel used in kitchenware. Check which grade of stainless steel is used in your pan or pot, higher the grade higher the percentage of steel present in your product. 
Quality of steel: read out all the information and check the quality of the material by yourself. You can take it to any local shop as well to get the real information from some experienced person. 
One thing needs to understand that the quality of your stainless steel is directly in relation to its performance in the oven. You can even check the symbol as well on the label or packaging and check whether your pan or pot is oven safe or not
Things to keep in mind while putting stainless steel pan/pot in the oven
Stainless steel utensils are always preferred over nonstick, glass and aluminum ones. Many people still wonder if it is an oven-safe skillet or not. Stainless steel has ideal properties for the oven but still, there are few things you need to take care of. 
Handles of your pans and pots are the first thing you need to check. Although it is a stainless steel pan still handles can often come in different materials such as wood or rubber. And these materials are not at all oven safe. Wood can easily ignite or release some smoke and can create an unwanted disaster. Rubber has the same issue it can be even more harmful than wood. 
If your pan or pot is made from completely stainless steel then it is safe for the oven up to 500 F of temperature. High-quality steels are generally thicker and have a better ability to handle the heat.